A few news and notes for your hot mid-week pleasure: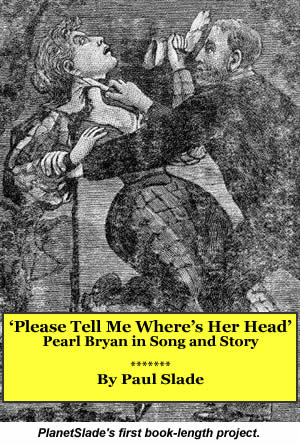 1. BBC writer,
Paul Slade, has written a great story about the Pearl Bryan murder
from the 1890's. It is truly a fascinating read as it was apparently the OJ Simpson murders of its time - and right here in Fort Thomas. Give it a read if you get a chance.
2. Has anyone else noticed the construction that is apparently happening at the new Chinese restaurant? Not sure about time frames but it is finally a positive sign beyond just a poster board sign that has been hanging in the windows since February.
3. A reader sent in a link to yet
another great story about Highlands, Cris Collinsworth, and Patrick Towles
. Give it a read as Collinsworth gives his assessment of Patrick's possible upside as a quarterback at higher levels.